Reality TV stars
Teddy A
and
BamBam
recently got engaged
and we haven't heard the end of it. Teddy A shared a photo of himself relaxing in a living room and he got attacked.
He shared the photo below with the caption;
What better way to unwind after a hectic day of driving around Lagos from one meeting to another? Kick back relax, watch @bigbronaija with a glass of @camparinigeria and @tigerbeerng 🍷🍺 #PerfectMix #CampariBeer #MakeItRed.
A troll replied; "Is this ya sitting room men i laugh in big brother's voice you need work to take care of our sister bambam". Teddy A didn't take it on the low as he replied with "C'mon keep quiet. Smallie you should worry about taking care of yourself first. Ewu gambia"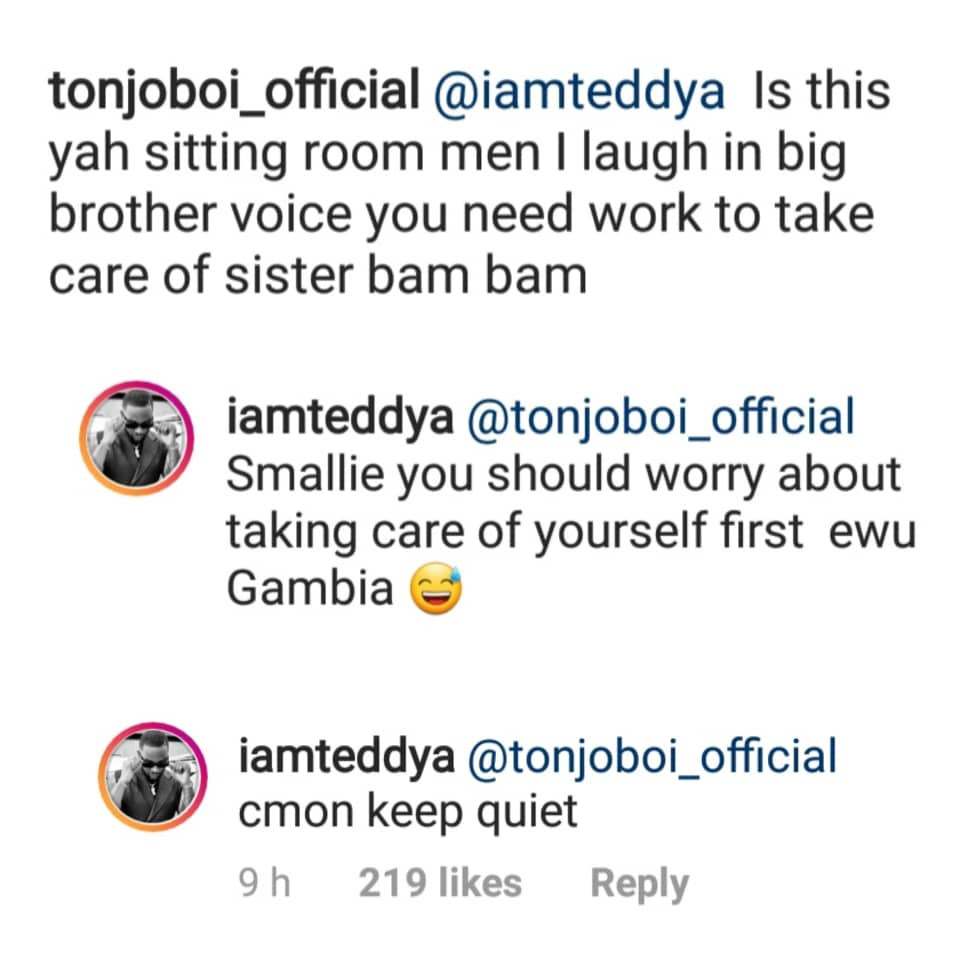 See more reactions below;
– See as single man house fine 🔥🔥🔥🔥🔥 you're class and class is you Tope.
– Pls bring down d TV nobody still hangs TV dese days esp a 65inches tv for dat matter,..it would look more beautiful on a console
– Work more harder & stop showing us a student sitting room
Some accused him of lying, saying he shared an old pics, referencing the image on the TV;
– This is actually an old picture, precisely last week, because Dianne loosed this her hair last week 🙄🙄
Others wondered what exactly is wrong with the living room.
– What exactly is wrong with this sitting room? . People should learn to mind deir business ooooh.